Most of the times to set up a printer is very straight forward, if we follow the instructions of the manufacturer, but sometimes it can be a more difficult process to add the printer to our printer devices on our computer. In this situation we must set up the printer manually.

NOTICE: After setting up your printer manually, you may not be able to use some features directly from your computer, such as scanning a document.
To set up a printer manually,
we must know the IP address of our printer
. The IP address is a number that states where our printer is located within our network. It usually has the form of:
192.168.1.
48
(The last prefix number may vary between 2 and 255)
After we have found our printer's IP address, we are ready to add it manually to our computer's printer devices, through the below procedure:

1. On your desktop, click on the Apple icon and from the drop-down menu choose "System Preferences..."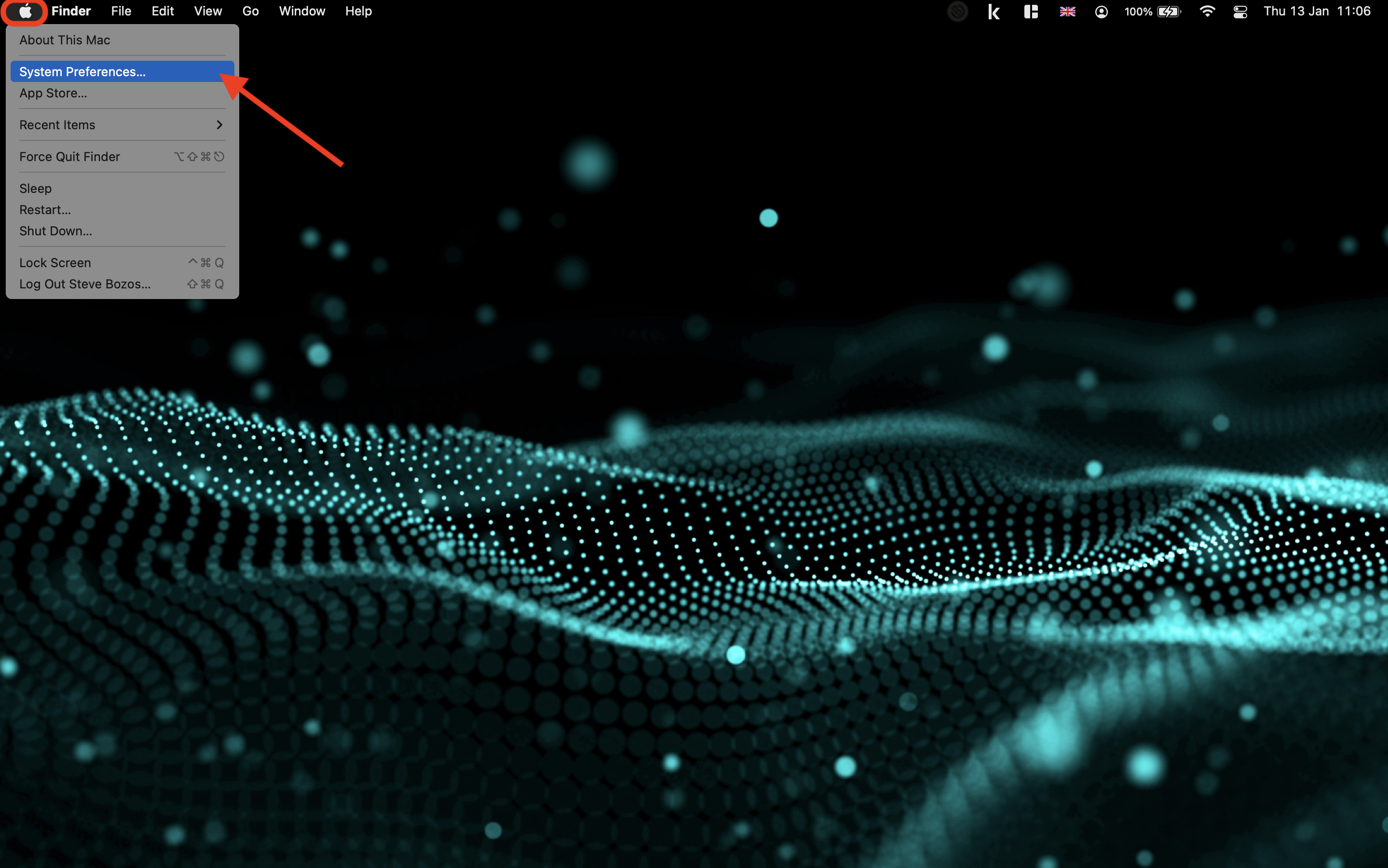 2. In System Preferences click on "Printers & Scanners"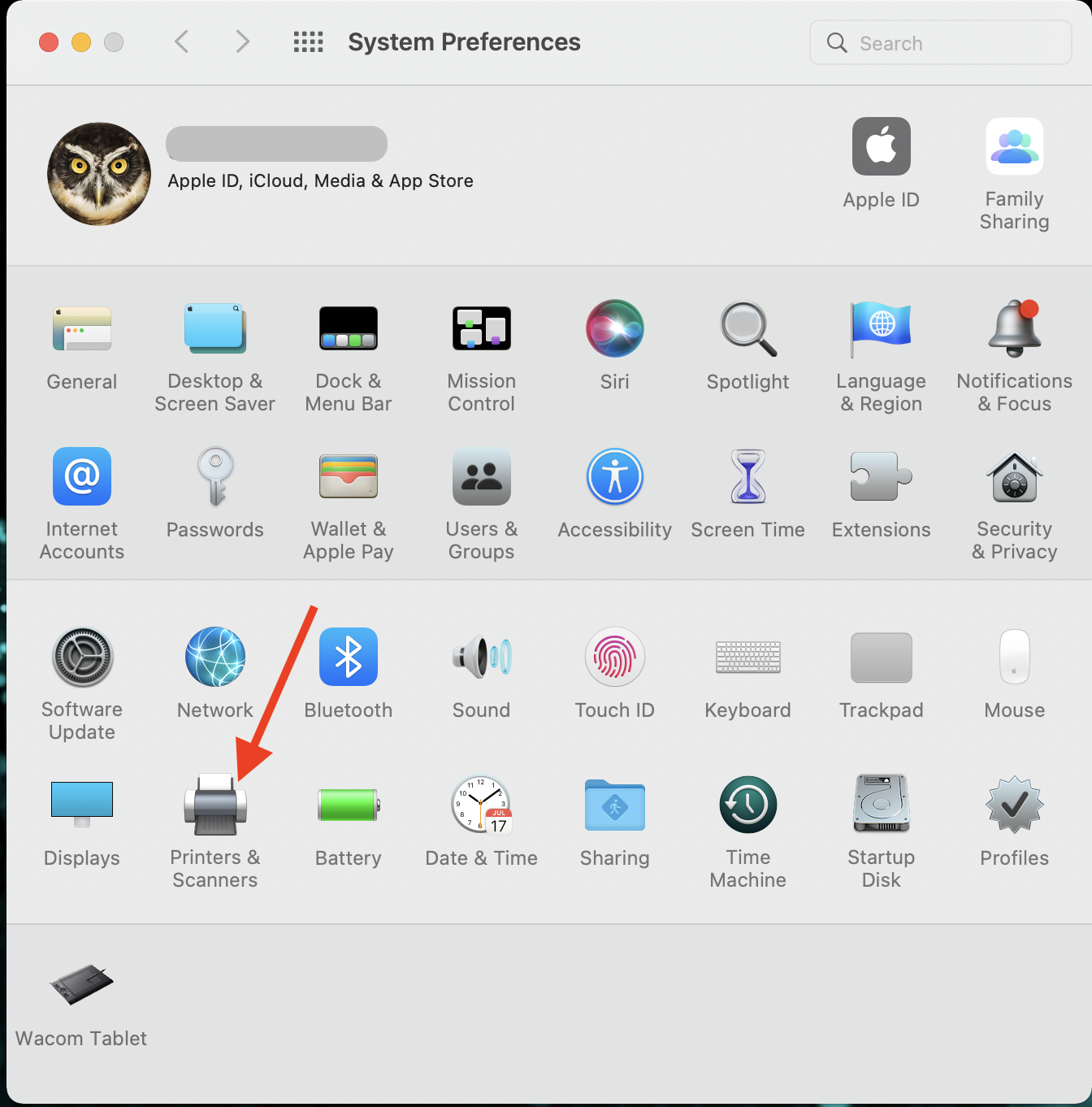 3. On the Printers & Scanners window click on the plus (+) icon, to add a new printer.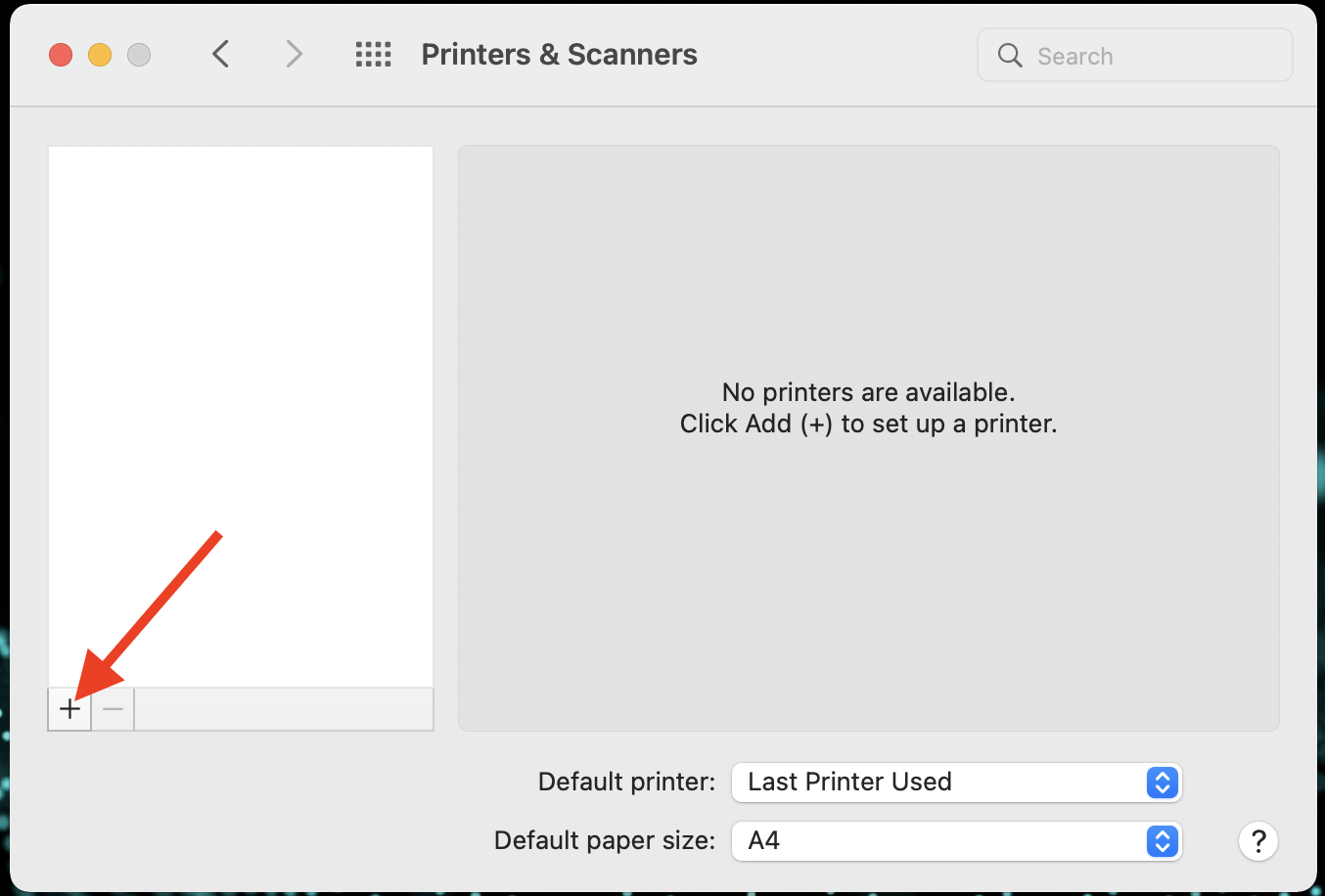 4. On the Add Printer window click on the tab with the globe icon.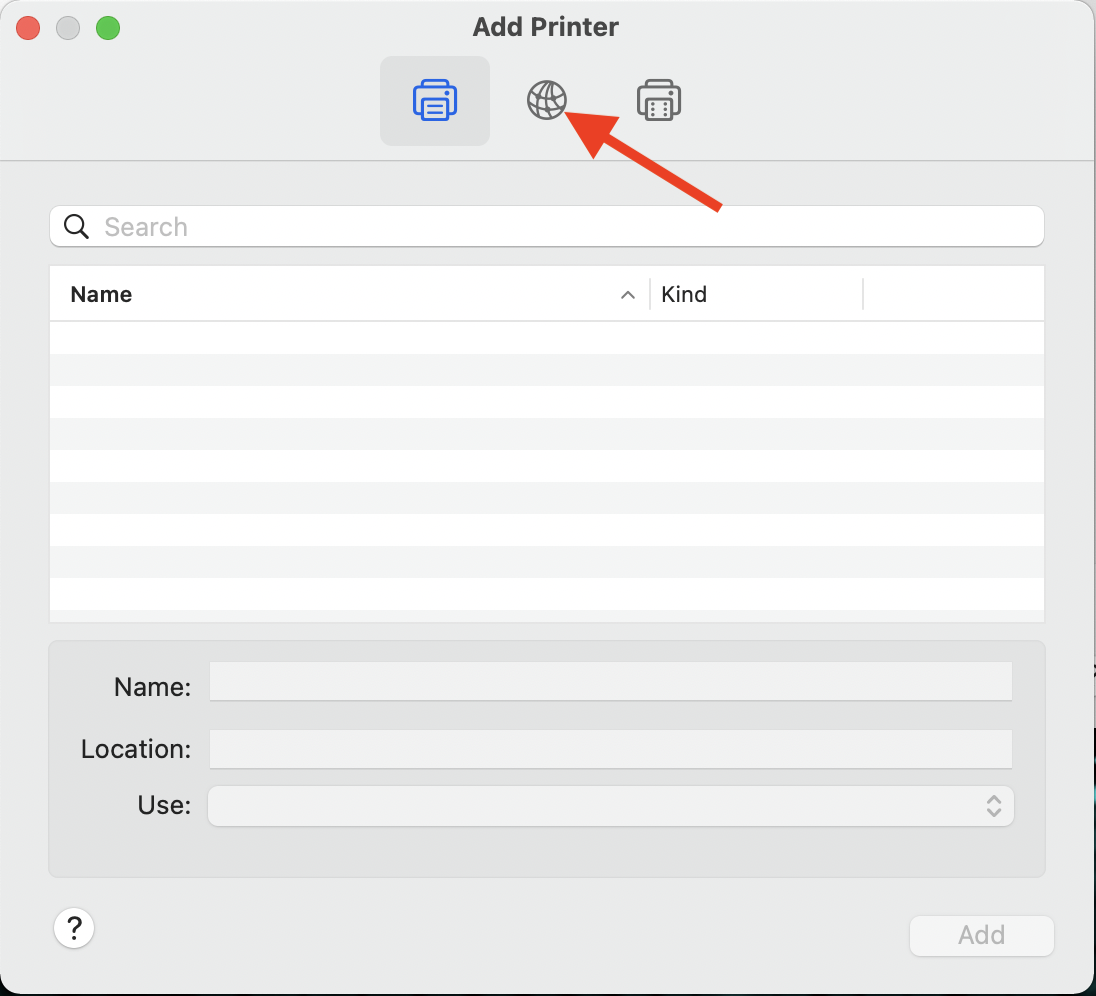 5. On the tab with the globe icon do the following:

1. In the "Address" field type in the printer's IP address

2. In the "Name" field type in a name of your liking for your printer (e.g. Main Office Printer)

3. (Optional) In the "Location" field type in where the printer is located in your home/office

4. In the "Use" field make sure that the option that is selected is "Generic PostScript Printer"

5. Click "Add"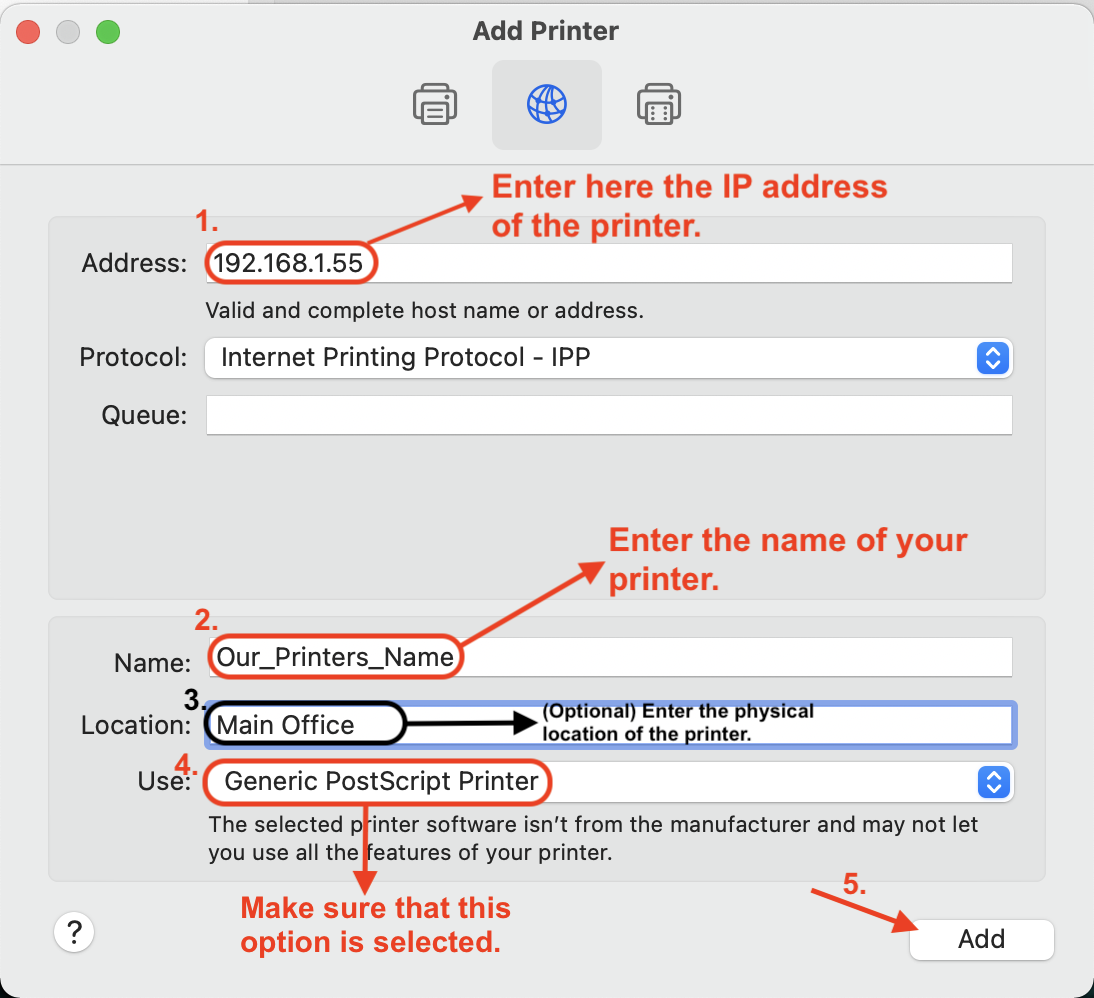 6. After clicking on Add you will get an alert window for confirmation, which will give you the option to enable duplex printing (Print on both sides of the paper). Enable "Duplex Printing Unit" if your printer supports this feature, and click on "OK".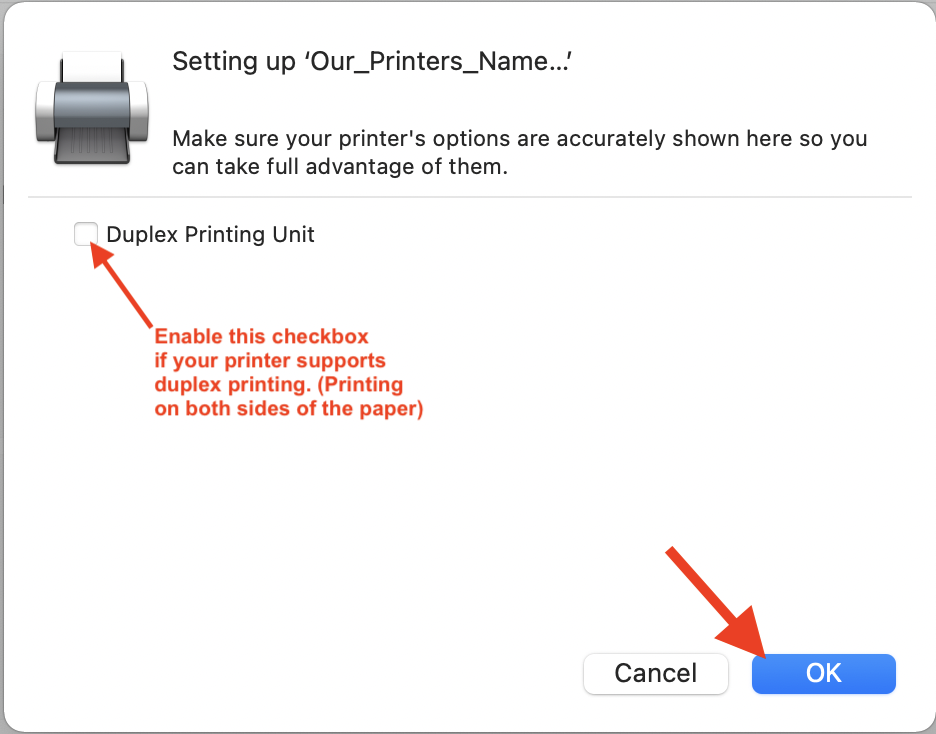 7. If the above procedure has been done correctly, you should be able to see your new printer on your "Printers" list as in the image below.